Our team is passionate about our country providing great opportunities for our clients to create unforgettable memories.
We combine talented and professionally trained Costarrican personnel with deep knowledge of the treasures that Costa Rica has to offer to you.

Maria Murillo
Founder – Lead Travel Guide
Maria is the Founder and Lead Guide at Costa Rica Authentic. She grew up in Costa Rica and moved to Minnesota to take a job with a medical device company with responsibilities in Latin America and Europe.
Over the years friends and friends of friends have contacted Maria to ask for advice on their trips to Costa Rica. These conversations revealed the need for a better approach to visiting Costa Rica.
She found Costa Rica Authentic to provide clients with an unforgettable experience. It starts with designing customized itineraries created to meet the travel preferences of our clients for them to have the best vacation ever.
Maria enjoys guiding trips for families and group of friends. It allows her to introduce her beloved country to them.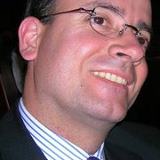 Edgar Murillo
Operations Manager
Edgar has an inquisitive mind, always looking for ways to improve the client experience. He brings an intense attention to detailed acquired in his career in the financial industry that translates in a total commitment to assure that our clients achieve the highest level of satisfaction on their trips to Costa Rica.
Edgar has a passion for discovering those unique places in Costa Rica that will provide a unique and amazing experience to our clients.